Top 10 all-time Bollywood hits: their collections in present era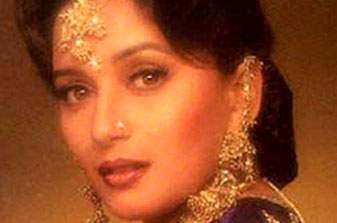 The redefining of box office records with the rapid emergence of the Rs. 100-200 crore marks has sparked off debates around good and popular cinema.
We decided to dig up Bollywood classics that topped collections and find out what their present-day worth would be today, after taking inflation into consideration.
We have not included recent releases.
Hum Aapke Hain Kaun
(1994) tops the list. This Salman Khan, Madhuri Dixit-starrer had amassed Rs. 69.75 crore at the time of its release. The inflation-adjusted figure comes to a whopping Rs. 354.7 crore.
Shah Rukh Khan's
Dilwale Dulhania Le Jayenge
(1995) is second on the list, with a present-day worth of Rs. 301.71 crore. Aditya Chopra's directorial debut venture had earned Rs. 61 crore when it was released.
Aamir Khan's
Three Idiots
(2009) comes in third with a current worth of Rs. 300.35 crore. Rajkumar Hirani's film had garnered Rs. 202.57 crore at the time of its release, becoming the first Hindi movie to breach the barrier
Amitabh Bachchan and Dharmendra-starrer
Sholay
(1975) set new records at the box office with gross collection of Rs. 15 crore almost four decades ago. The current worth of this Ramesh Sippy classic is Rs. 186.92 crore
K Asif's
Mughal-e-Azam
(1960) earned Rs. 5.5 crore when it hit theatres. This Dilip Kumar, Madhubala-starrer romantic saga's current worth is Rs. 152.19 crore.
Nargis Dutt-starrer
Mother India
(1957) had collected Rs. 4 crore at the time of it's release. The present-day worth of this Mehboob Khan masterpiece is Rs. 134.54 crore.
Vijay Sharma's Jai Santoshi
Maa
(1975) would have made Rs. 77.78 crore today, on the strength of its collection figure of Rs. 5 crore at time of release.
The current worth of Salman Khan's
Maine Pyar Kiya
(1989) is Rs. 76.75 crore. The film had mopped up Rs. 14 crore quarter of a century ago.
Gyan Mukherjee's
Kismet
collected Rs. 1 crore when it hit theatres in 1943. The present worth of this Ashok Kumar-starrer stands at Rs. 74.96 crore
Raj Kapoor's
Ram Teri Ganga Maili
(1985) collected Rs. 95 lakh at the time of it's release. The Mandakini-starrer is currently worth Rs. 71.74 crore.
(The adjusted nett gross figures have been calculated on the basis of 11.47% inflation as in December 2013)
http://www.hindustantimes.com/entertainment/bollywood/top-10-all-time-bollywood-hits-their-collections-in-present-era/article1-1174621.aspx