Bollywood- Best Friend Polls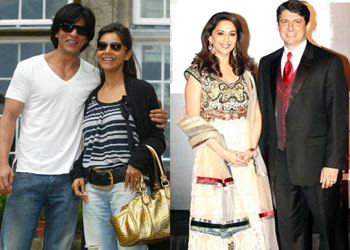 The first Sunday of the month of August is celebrated as the Friendship Day. On the occasion of Friendship day a popular matrimonial site conducted an online poll to find out which Bollywood relationships posse to be also great friends.
The poll result declared Superstar Shah Rukh Khan and his wife Gauri Khan gets the maximum votes and become the best couple who are also great friends. The next in line is Madhuri Dixit Nene and Sriram Nene and third highest vote collector were Farhan Akhter and wife Adhuna.
In the category of best friends in mother-son relationship, Ranbir Kapoor and mother Neetu Singh scored the highest followed by Sonakshi Sinha and father Shatrughan Sinha. The third highest to score in this category is Abhishek Bachchan and father Amitabh Bachchan.
In the best friends siblings category trio of Salman, Arbaaz and Sohail Khan received the highest poll by Kareena Kapoor and Karishma Kapoor.
http://www.indiabells.com/news/bollywood-best-friend-polls/23298/