Is Madhuri Dixit still the most beautiful?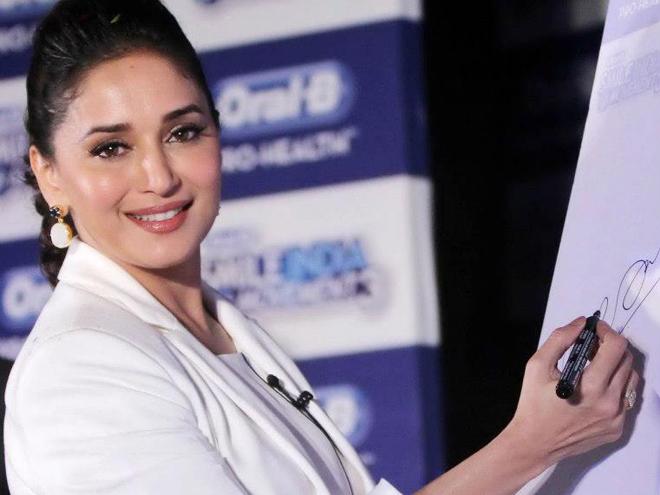 Mumbai: Among the likes of Katrina Kaif, Kareena Kapoor, Priyanka Chopra, Anushka Sharma and many more, is it possible for an actress of 80s and 90s to give competition to these fresh lilies of Bollywood. Well, it is. Madhuri Dixit recently graced an event where she looked mesmerizingly pretty.
Madhuri Dixit, who has been the zenith beauty of her times, is the Chief Smile Officer for the Orab B Smile India Movement. She launched the movement and set out on a mission to spread the power of healthy smiles at Government Dental College, Mumbai on Tuesday.
The 45 year old, who has more than 70 films in her cradle, looked extravagantly appealing in white formals. Evidently, she never fails to surprise her admirers.
She is currently filming for Gulabi Gang in which she plays the character of Rajjo. She will be seen in fully desi dhang of a rural Indian women, with a vengeance. We really hope she keeps entertaining us.
And by the way who said, that only actors in Bollywood have the wand to get ageless?
http://www.pardaphash.com/news/is-madhuri-dixit-still-the-most-beautiful/705194.html#.URIrfR02nZX